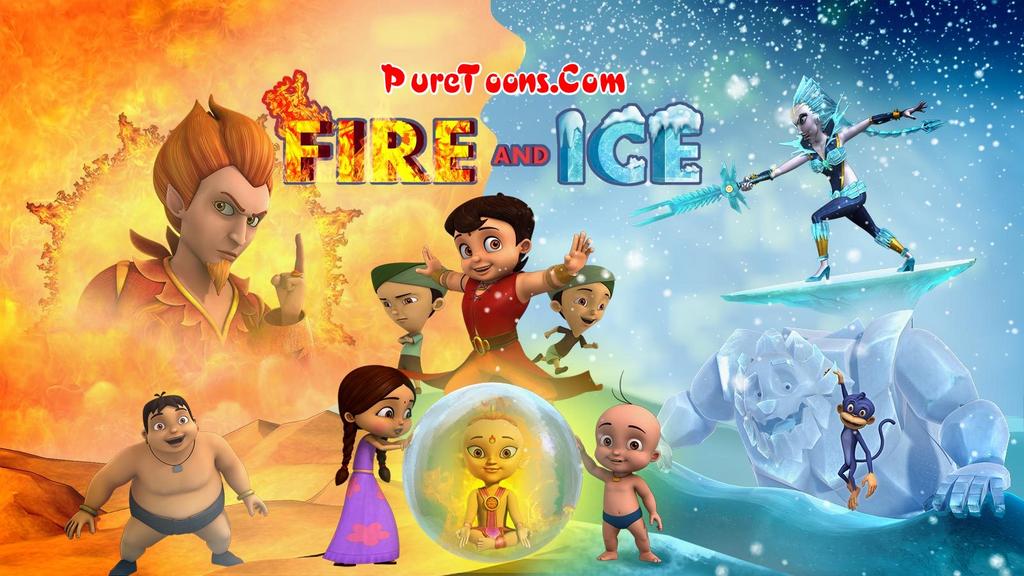 Movie Name: Super Bheem Fire and Ice
Release Year: 2016
Language: Hindi
Duration: 1 hour 3 minutes
Quality: Blueray
Summary: At the coronation ceremony of the Fire Prince, an evil queen turns out to be Snow Queen, the arch enemy of Fire Nation. She snatches the special firestone from the king and unleashes her wrath on Fire Nation, freezing everything. Bheem and the kids try to save the prince but the Snow Queen ends up freezing Sky Dragon instead. The Prince tells the kids that he now needs to acquire the Fire-Sword to fight her. Together, they travel to retrieve the Fire-Sword, but are attacked by the Snow-Queen"s minions, who manage to capture the Prince in an ice-bubble. The prince cannot escape, but trains Bheem to retrieve the Fire Sword. Bheem and the kids use their new skills to navigate rough terrains and recover the Fire-Sword. A fight against the Snow Queen ensues, and Bheem and the kids defeat her. The ice thaws, and the Sky Dragon and the Prince unfreeze. Everything is warm in Fire Nation once again.

Download Links are Below

Download Mp4 360p (141.3 MB)
Download from SolidFiles
Download from MEGA
Direct Download
Download from 2GIGA
Download from Mp4Upload
Download 240p (89.7 MB)
Download from SolidFiles
Download from MEGA
Direct Download
Download from 2GIGA
Download from Mp4Upload
Download Mp4 480p (223.2 MB)
Download from SolidFiles
Download from MEGA
Direct Download
Download from 2GIGA
Download from Mp4Upload